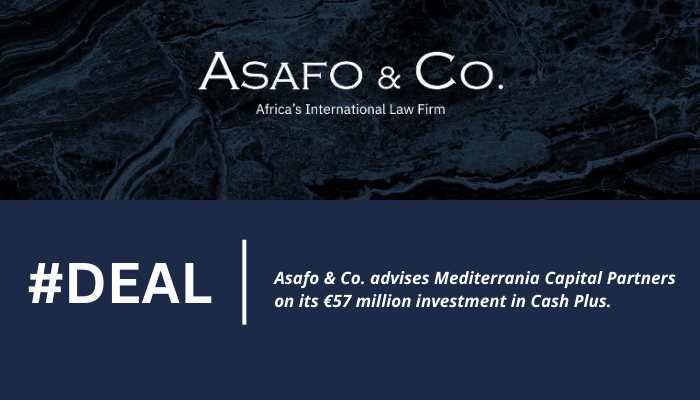 Asafo & Co. advised Mediterrania Capital Partners (MCP) on its €57 million investment in Cash Plus, a leading Moroccan money transfer company.
On Wednesday 11 October 2023, MCP announced its €57 million investment in Cash Plus in partnership with the FMO, the Dutch bank for entrepreneurial development, and the IFC (World Bank Group). This marks MCP fourth fund's second major investment in Morocco. The investment will allow Cash Plus to pursue its growth strategy for the benefit of its clients and towards broader financial inclusion in Morocco.
Asafo & Co. also advised MCP on the investment of FMO and IFC in the special purpose vehicle incorporated for the purpose of the investment in Cash Plus.
The Asafo & Co. team advising MCP was led by partner Patrick Larrivé, who was assisted by associates Martin Van Box Som, Donatien Michel, Christy Komba-Malongo,  Guy-Fabrice Holo, Noor Rachid, Assia Khalidi and Zineb Benabdellah.