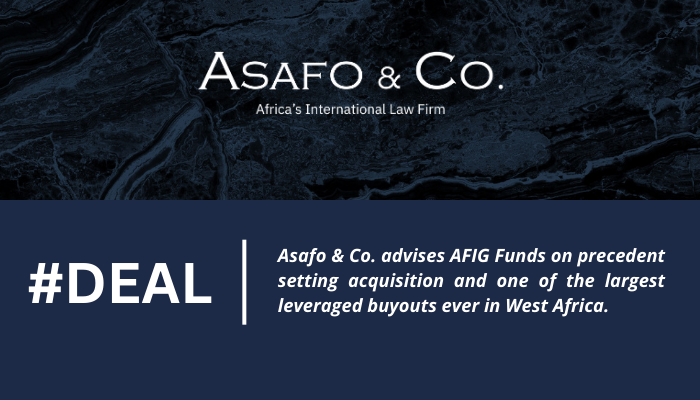 Asafo & Co. advised Advanced Finance and Investment Group ("AFIG Funds"), in its acquisition of Nouvelle Mici-Embaci ("NME") from Holea Holding, the parent company of the leading Ivorian agro-industrial conglomerate, Groupe Carré d'Or.
AFIG Funds secured funds to acquire 100% of NME through a first of its kind leveraged financing. Lenders Bridge Bank Group Côte d'Ivoire (BBG-CI) and Mauritius Commercial Bank (MCB) provided the loan financing and AFIG Funds partnered with its equity co-investor, Norfund, to form an equity consortium and take full control of NME. This precedent setting acquisition is one of the largest leveraged buyouts to date in West Africa. Under the leadership of AFIG Funds and Norfund, the acquisition provides an opportunity for NME to modernize its business model and implement a sound regional growth strategy.
Asafo & Co. advised AFIG Funds on all aspects of the acquisition, including its co-investment with Norfund and its loan financing arrangements with BBG-CI and MCB. The Asafo & Co. team was led by partner Patrick Larrivé who was assisted by associate Martin Van Box Som as well as Of Counsel Charlène Ntsiba, and associates Donatien Michel, Souhail Sassi and Emmanuel Tiecoura.