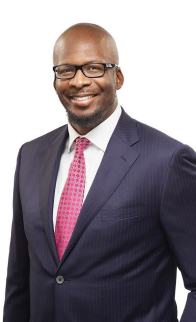 Asafo & Co. strengthens its mining practice with the hiring of Daye Kaba, an international corporate finance and commercial lawyer joining the firm as a partner in Abidjan.
Daye Kaba is triple-qualified, being admitted to the New York and Ontario Bars, and as a conseil juridique in Côte d'Ivoire. He focuses on corporate finance, M&A, and commercial law matters with a strong emphasis on the natural resources sector.  He advises a broad range of public and private sector clients on complex international and Africa-based transactions, often involving innovative financing solutions and significant foreign investment components.
Daye has over 20 years of experience and has been active in Africa throughout his career. Before joining Asafo & Co., he was a partner at McCarthy Tétrault LLP in Toronto (2017-2021). He also practiced at Fasken Martineau DuMoulin LLP in Toronto (2006-2017) where he became a partner. Prior to that, he was an associate at Coudert Brothers in Paris (2000-2005). Daye obtained his JD from the University of Michigan. He is trilingual and his background and career have led him to work in both the common law and civil law systems. Daye also regularly publishes and is involved in public speaking engagements, primarily focused on the mining sector in Africa.
Daye's strong corporate/commercial law expertise and in-depth knowledge of the mining sector will boost Asafo & Co.'s practice. The teams will benefit from his sectoral experience that includes M&A, strategic partnerships and related commercial agreements, as well as leveraging capital markets to finance transactions. He will also play a key role in contributing to developing sustainable solutions in the mining and extractive industries in Africa, where Asafo & Co.'s clients are increasingly seeking suitable ESG safeguards and investments in transition materials to curb their carbon footprint.