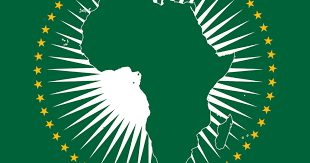 On Thursday, June 11, Asafo & Co. co-organized a webinar with the Africa CEO Forum focused on the African Continental Free Trade Area (AfCFTA) and its current postponement in light of Covid-19.
In the third of our series of six webinars co-organized with the Africa CEO Forum, we were honored to have Wamkele Mene, the Secretary General of AfCFTA, who gave an exclusive interview on African intra-trade and the expected new launch date of the AfCFTA in January 2021.
Nani Mungai (MMC Asafo, Nairobi) and Gomolemo Kekesi (Asafo & Lawtons, Johannesburg) represented our firm and spoke about the legal considerations and practicalities of implementing the AfCFTA across the continent. Other panelists and guest speakers included Karim Taxi, Administrator of Richbond, Maher Jarmakani, CEO of Jagal, Thierry Lacroix, Managing Director Africa, Onepoint, as well as Anne-Marie Dlas Borges, Reporter (BBC), who moderated the event.
The topic is of particular significance for Asafo & Co. as the development of intra-African trade and industrialization across Africa are key to our firm's vision and positioning. The event is now available on Youtube and can be viewed here.