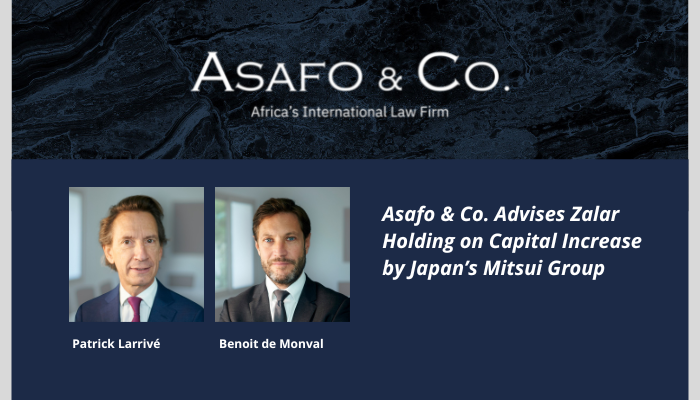 Asafo & Co. advised Zalar Holding, a leader in the Moroccan poultry sector, in Mitsui Group's US$ 41 million second investment in the company.
After acquiring an initial stake in Zalar in 2018, the Japanese conglomerate, Mitsui Group, is increasing its position in the company and becoming the second largest shareholder.  Mitsui's investment will support Zalar's growth within Morocco and its international expansion strategy, particularly in West Africa.
The ASAFO & CO. team advising Zalar included partners Patrick Larrivé and Benoit de Monval (Casablanca), who were assisted by associate Meryem Menjra.